Latest collection : : Kindred Botany
Art is a key item in your space!
It is proven to be beneficial. Having art in your home is vital to your well being.
It creates mood and awakes your imagination.

Also, a perfect way to express your artistic and aesthetic interests in a way exclusive to yourself.
It creates memories!
...whatever happened that lead to that purchase of a unique piece of artwork will be remembered every time you see it.
"Arrived in perfect shape!
It is a lovely addition to my collection.
Lisa is as customer-service oriented as she is fantastic as an artist.
Every transaction is a pleasure. You will always be pleased in every aspect of your art and purchase!"

S. Pinson, Florida USA
Me encantan!!!! son bellisimas!!!
Siempre supe que serías una gran ARTISTA!!

Eliana Risquez, (a dear childhood friend) Caracas, VENEZUELA
You might like to know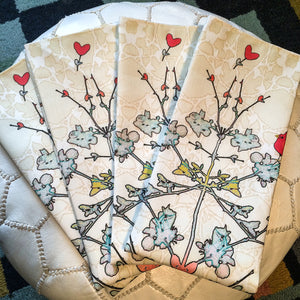 I have Tea-Towels... on Etsy
"I just love tea towels for kitchen use,
they are far more absorbent & quicker
to dry than terry cloth!
And if you can combine them with art,
so much the better. Thanks Lisa Rivas"
...from KC Warren, Oregon USA
Buy Tea-Towels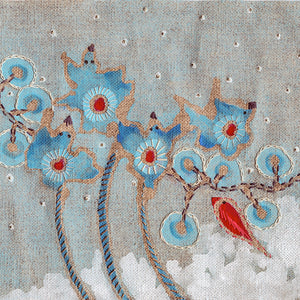 A new stitched collection!
A wonderful combination of methods and materials. Linen canvas with wax rendering and painted with acrylic-gouache that gives a matte velvety finish.
A final touch of stitching and bead-work that brings light & dimension.
Coming Soon!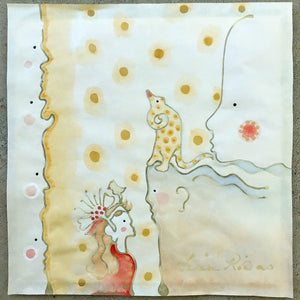 Once upon a time...
From that world to this world and a bit beyond... A new budding series with a story in the making. Would you be interested in participating with a bit of creative storytelling?
Visit my blog and let me know.
All that pertinacity spotted…